Just about got gear sorted, I do hope it will all fit, here is my plan. The swag/tent roll will fit on the back seat with 4.5 lts of water. On the back carrier I have built I will put the Enduristan roll bag, and my solar shower bottle. The rest hopfully will fit under the seat.
Packing the roll I was concerned that some items like food would get crushed so as you can see I made a sleeve from 150mm pvc pipe with wooden caps held on with velcro. I got all I wanted to in this bag except what I intend to sleep in, hopefully they will fit in the swag roll!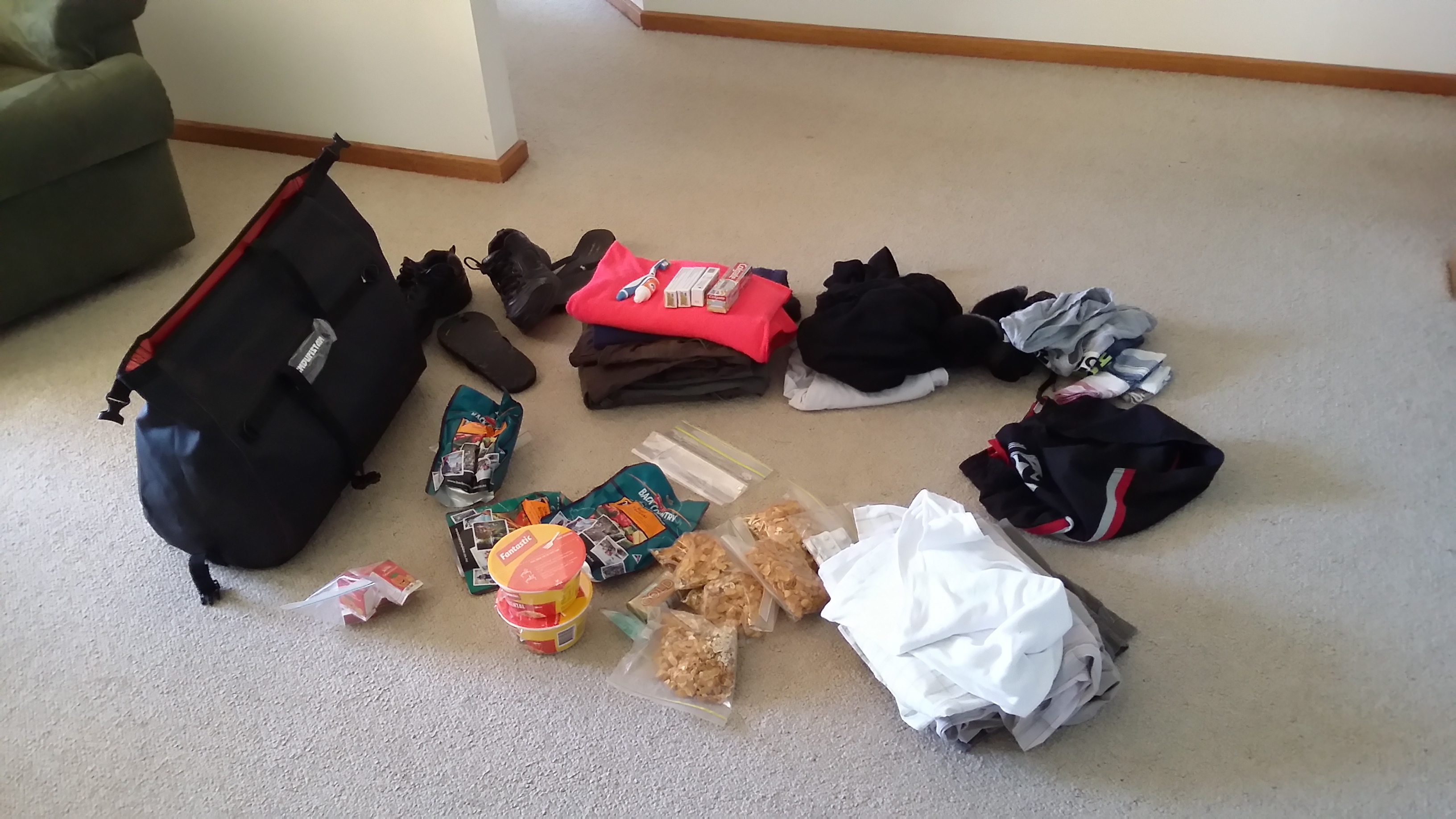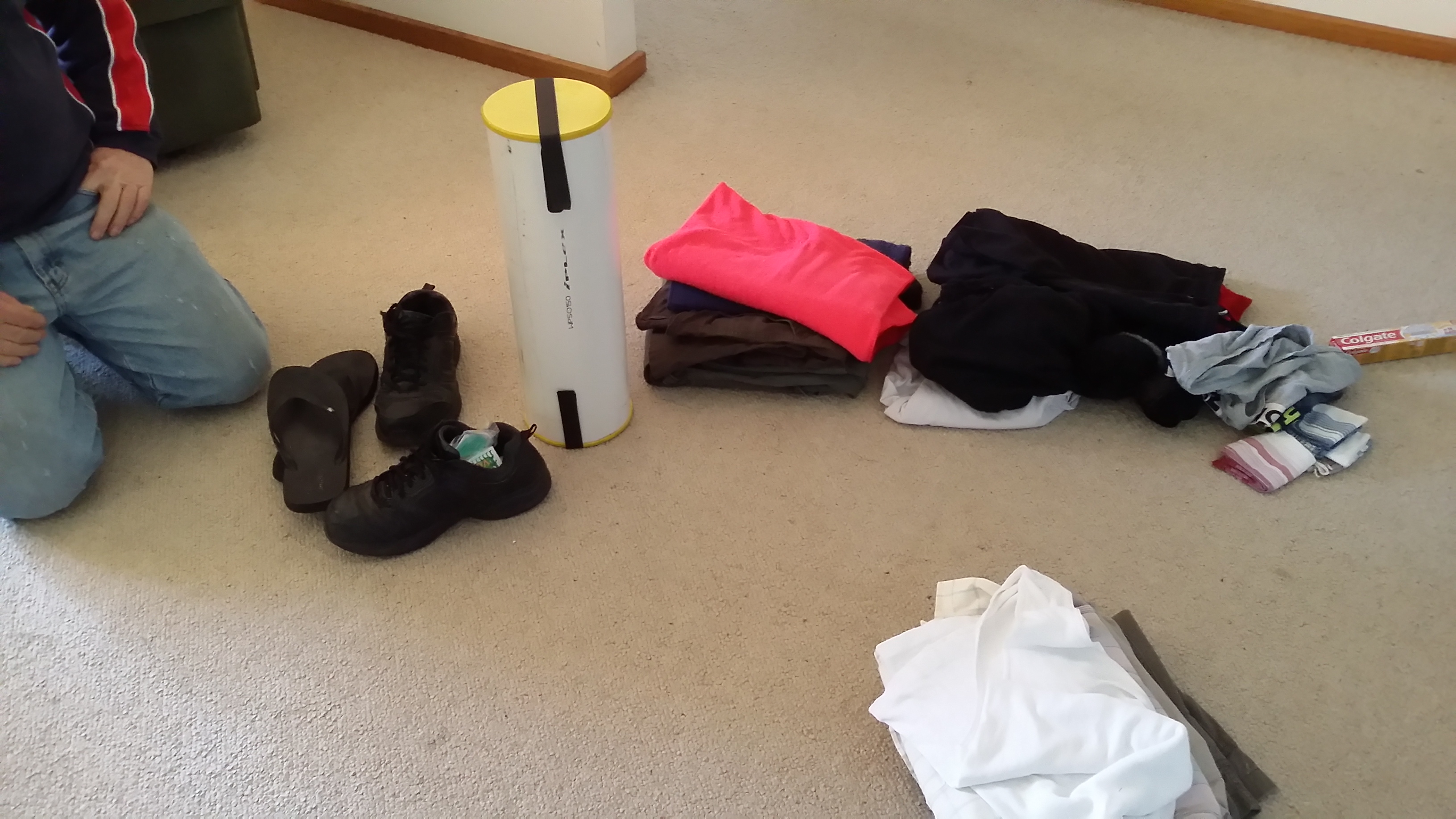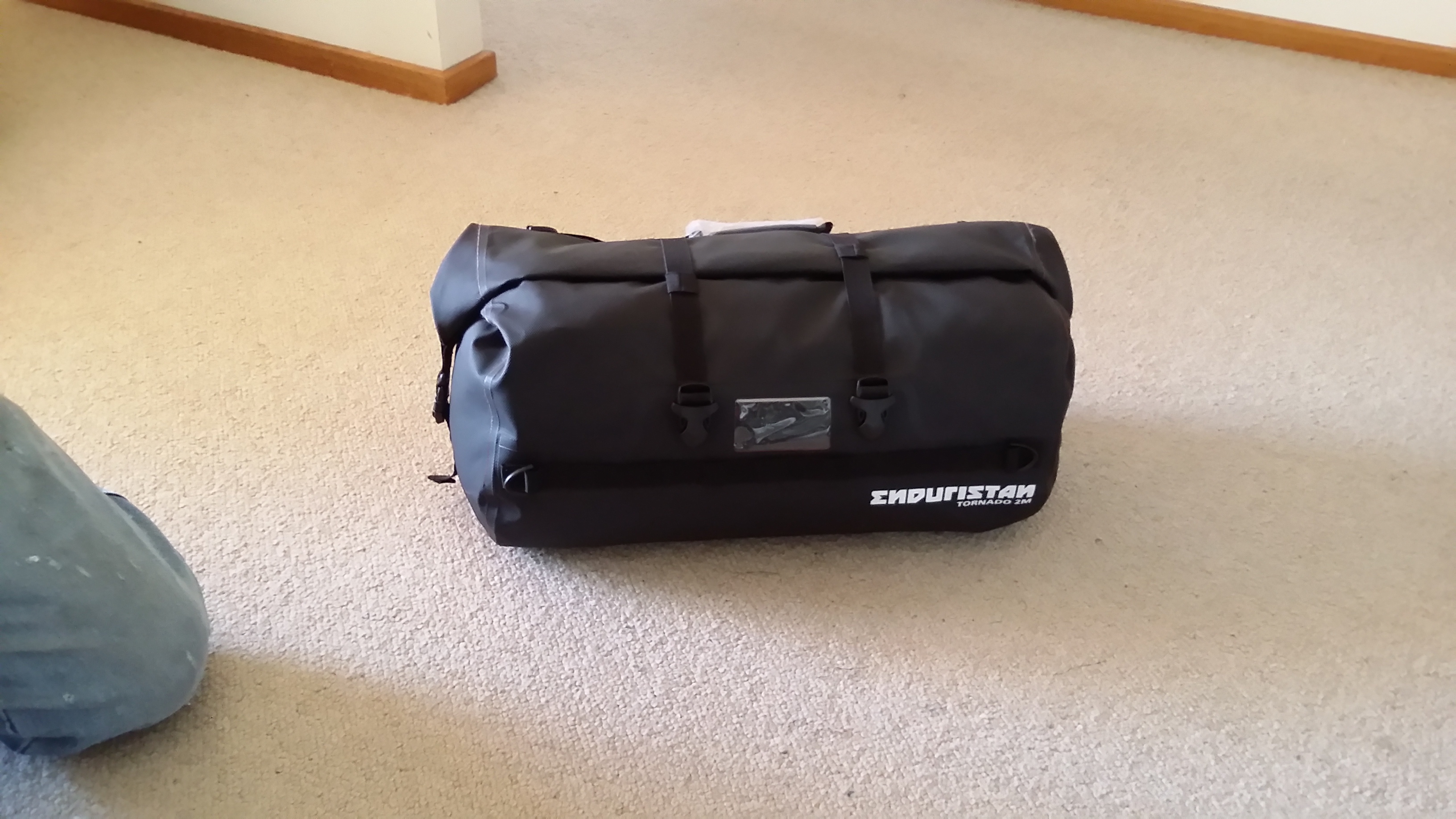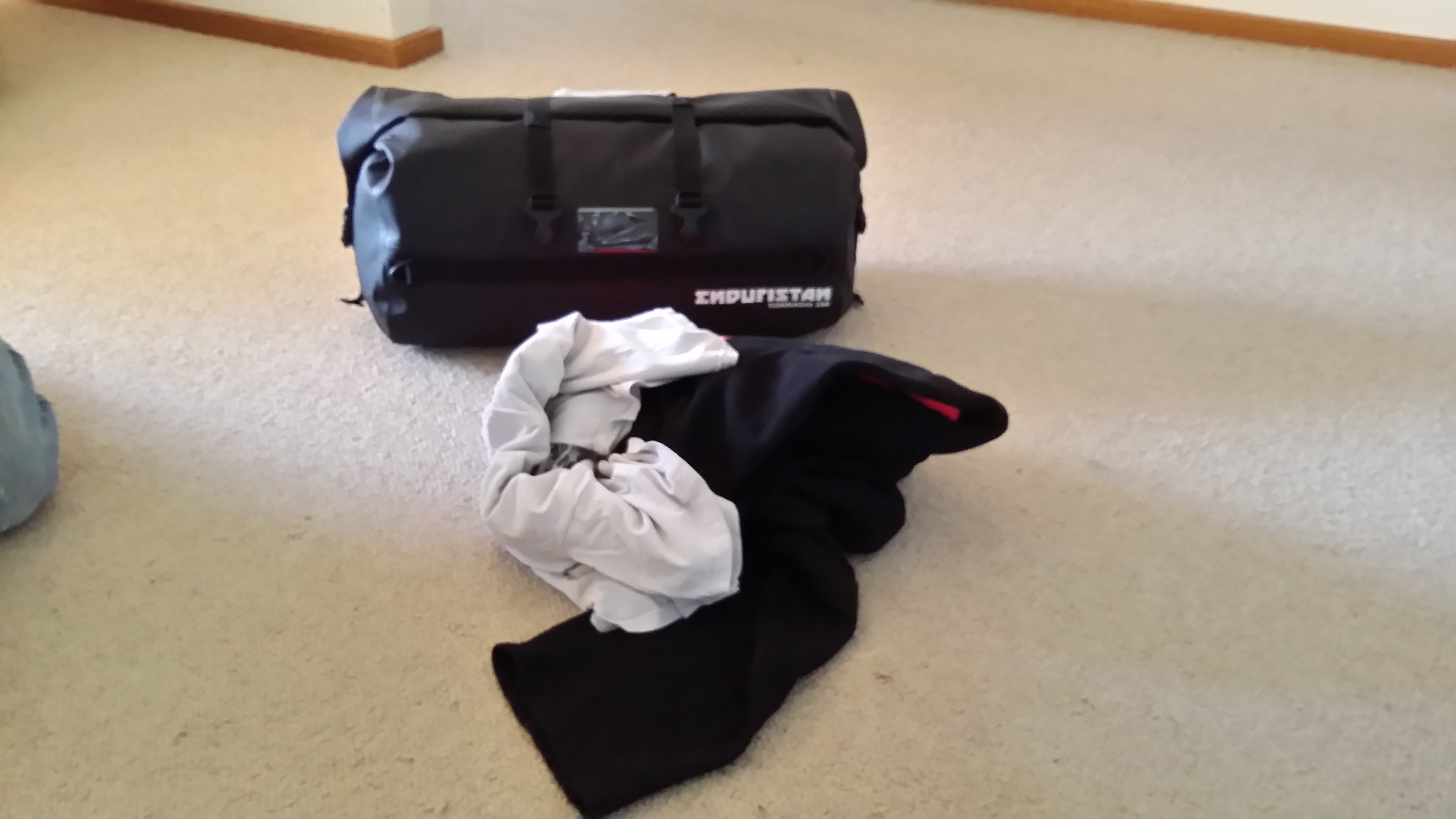 The Swag roll contains self-inflating mattress, sleeping bag, pillow and my bed cloths and it will be ockie strapped to the pillion seat.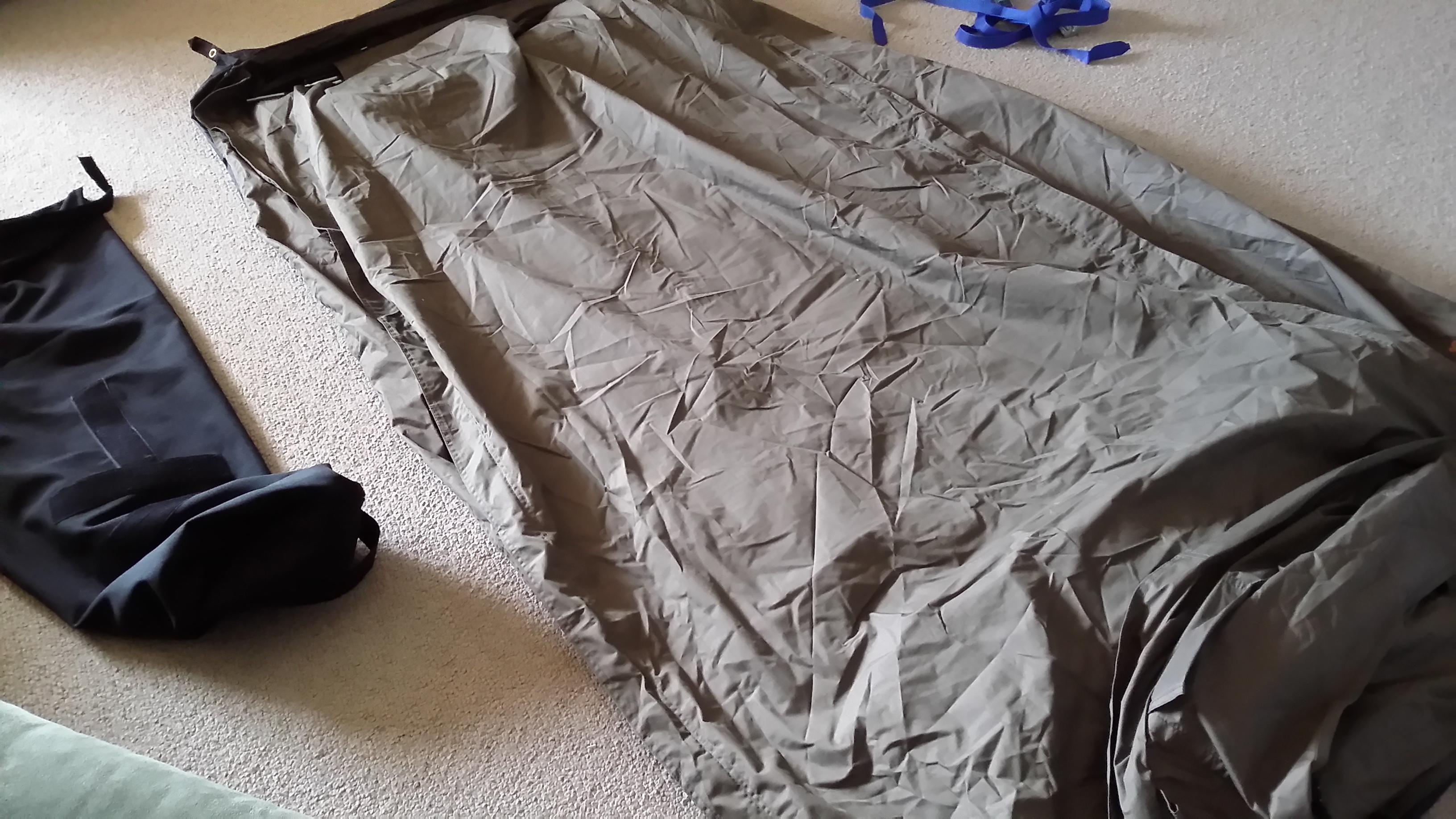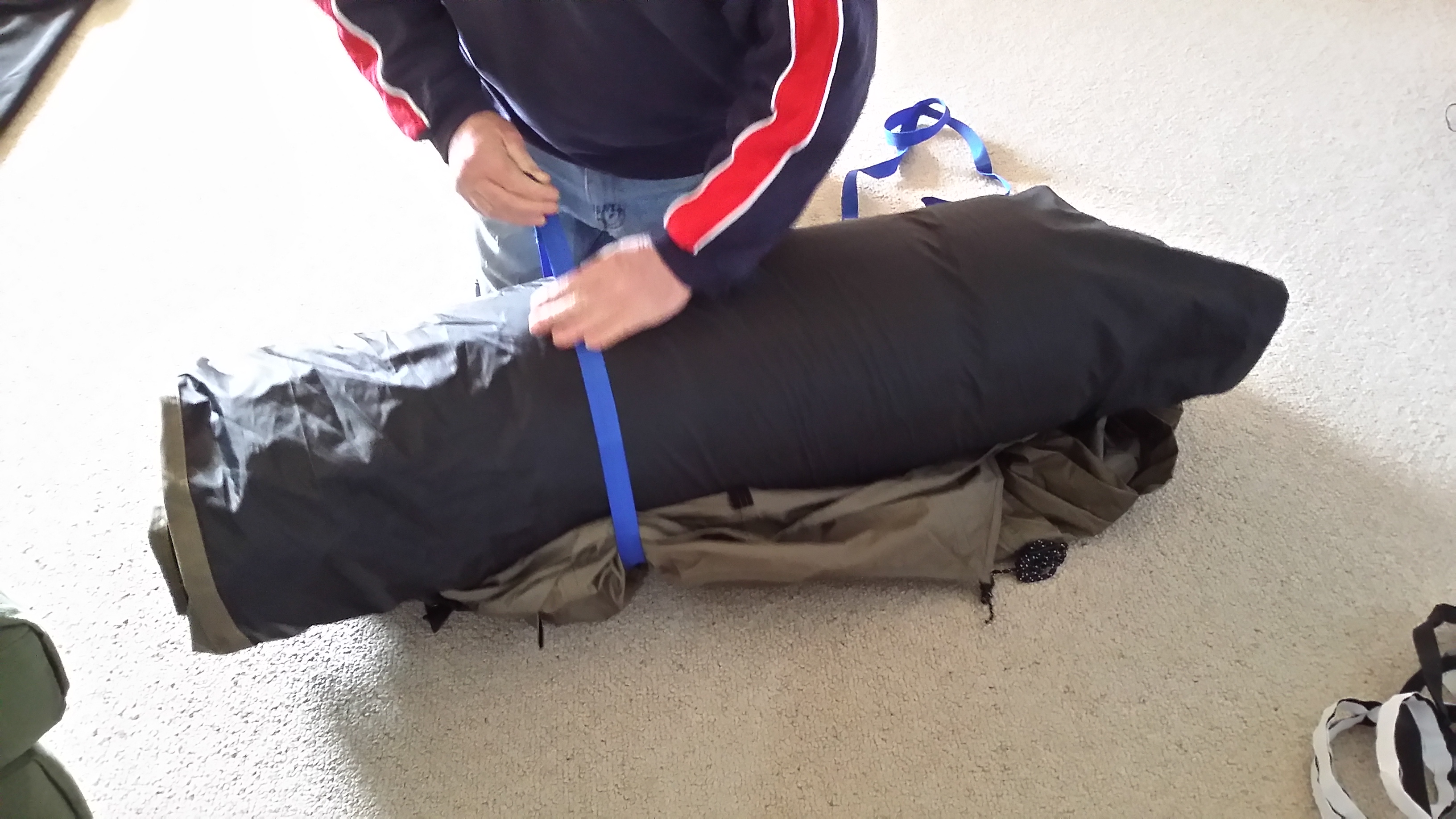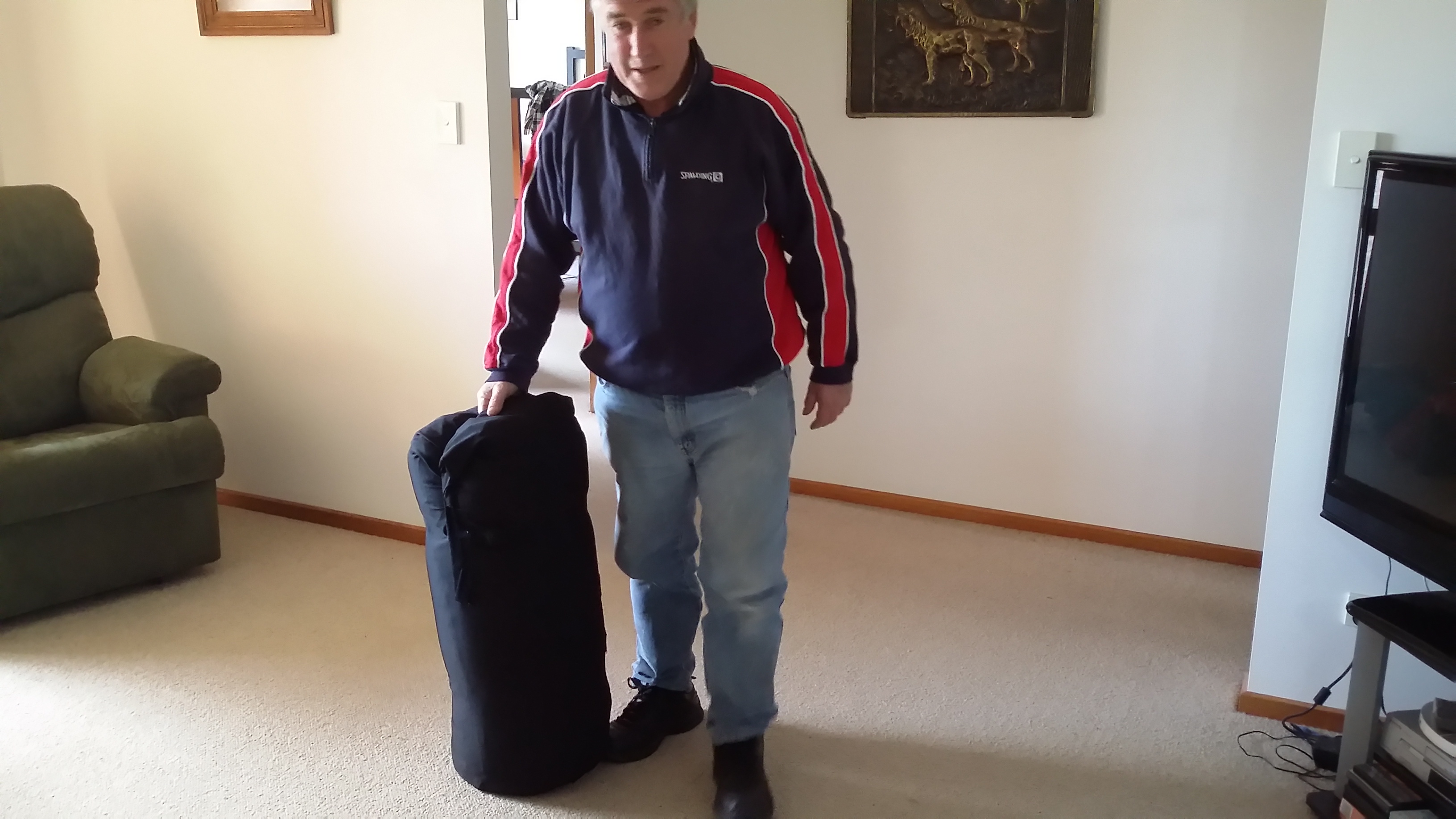 And hopefully the rest will fit under the seat! As you can see there is a 5 lt fuel container, kindling wood, pots, tools, first aid kit, led light, CB radio, toilet paper, milk for breakie, etc
!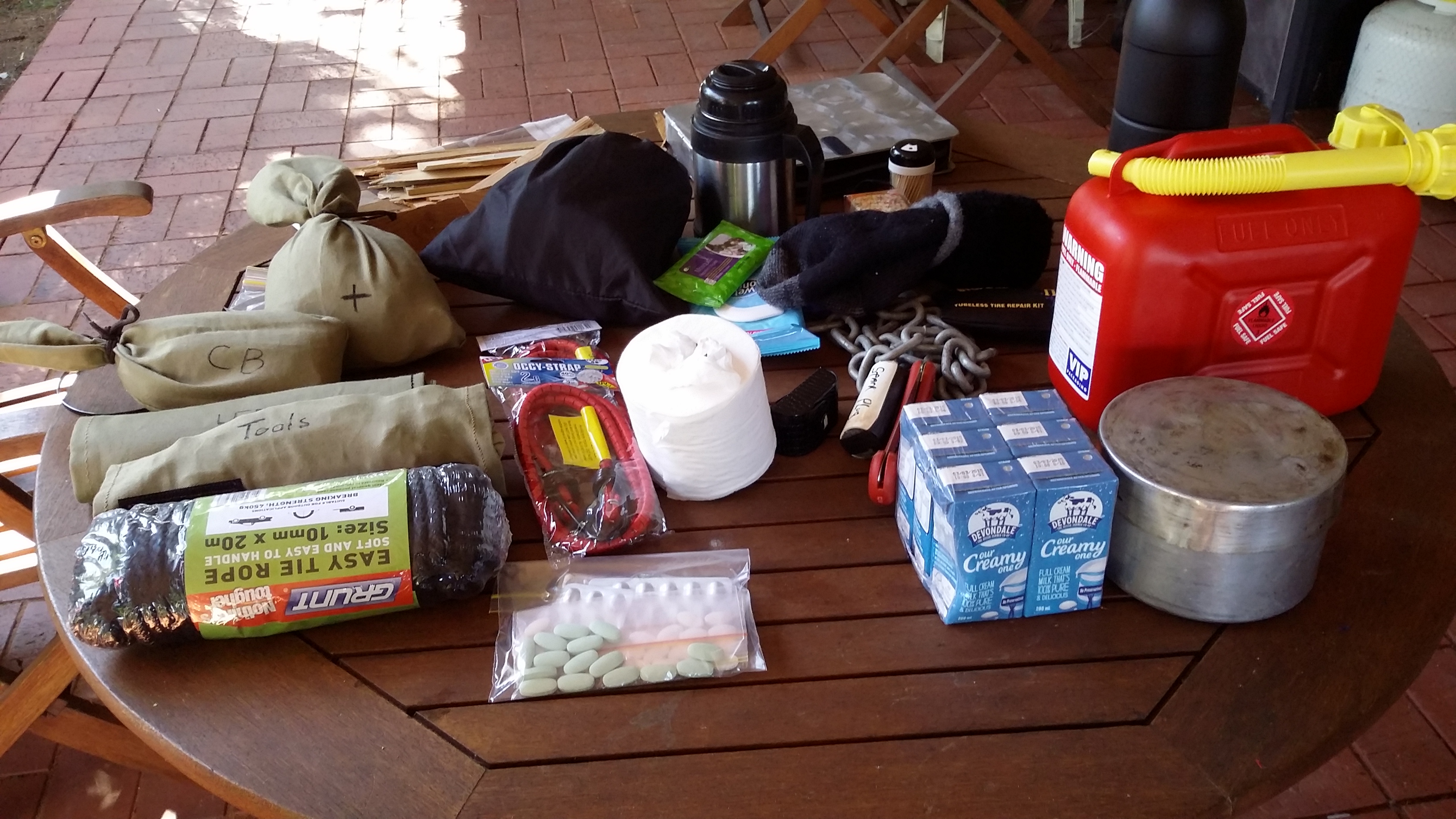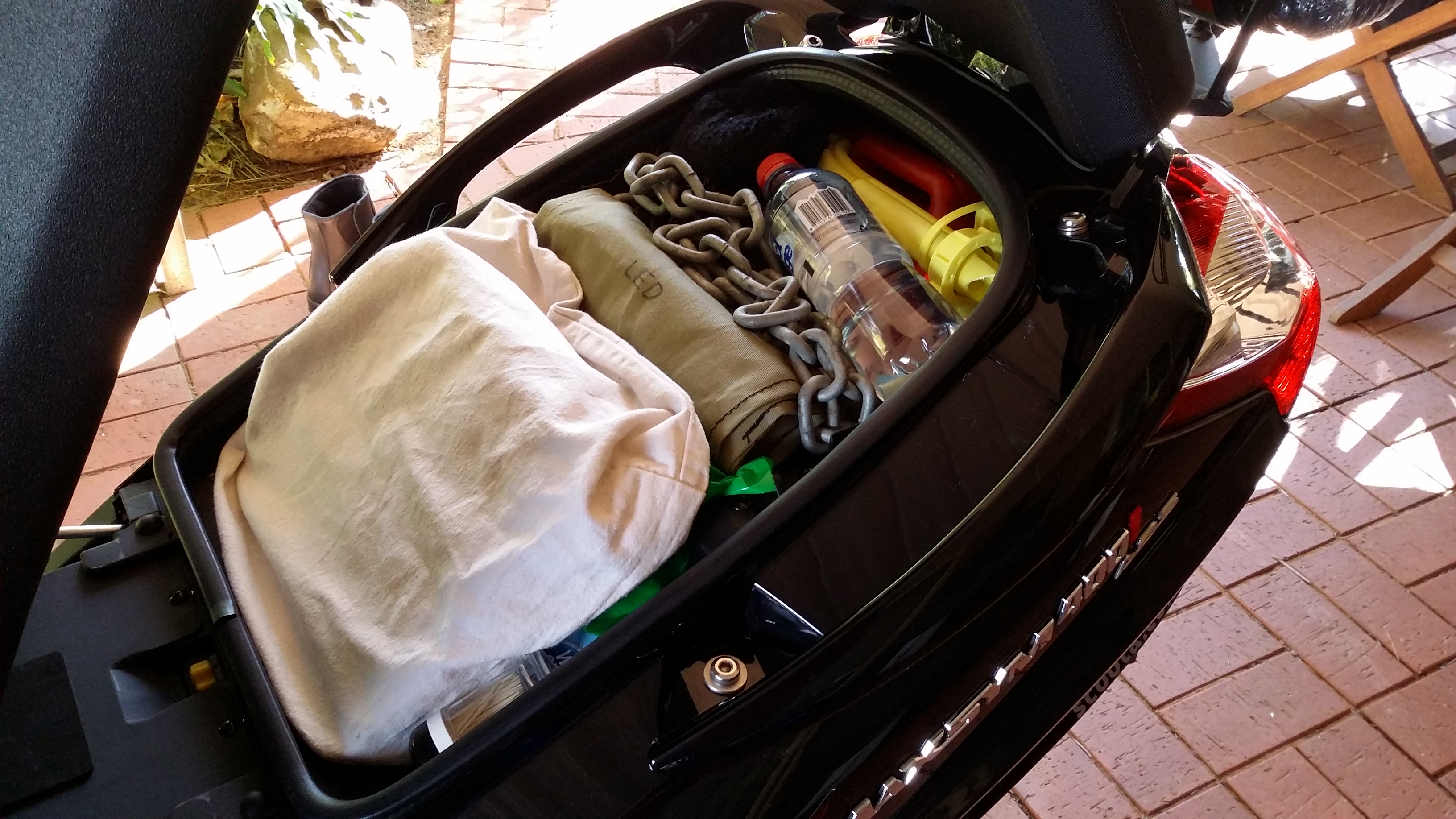 All in!!!!!
I am not sure this is going to work, for my showers I have a 2.25 Lt drink bottle, I painted it black took a shower rose from an old solar shower and fitted it to a bottle top. This will be strapped to the roll bag on the back, hopefully I will get a nice warm shower each night.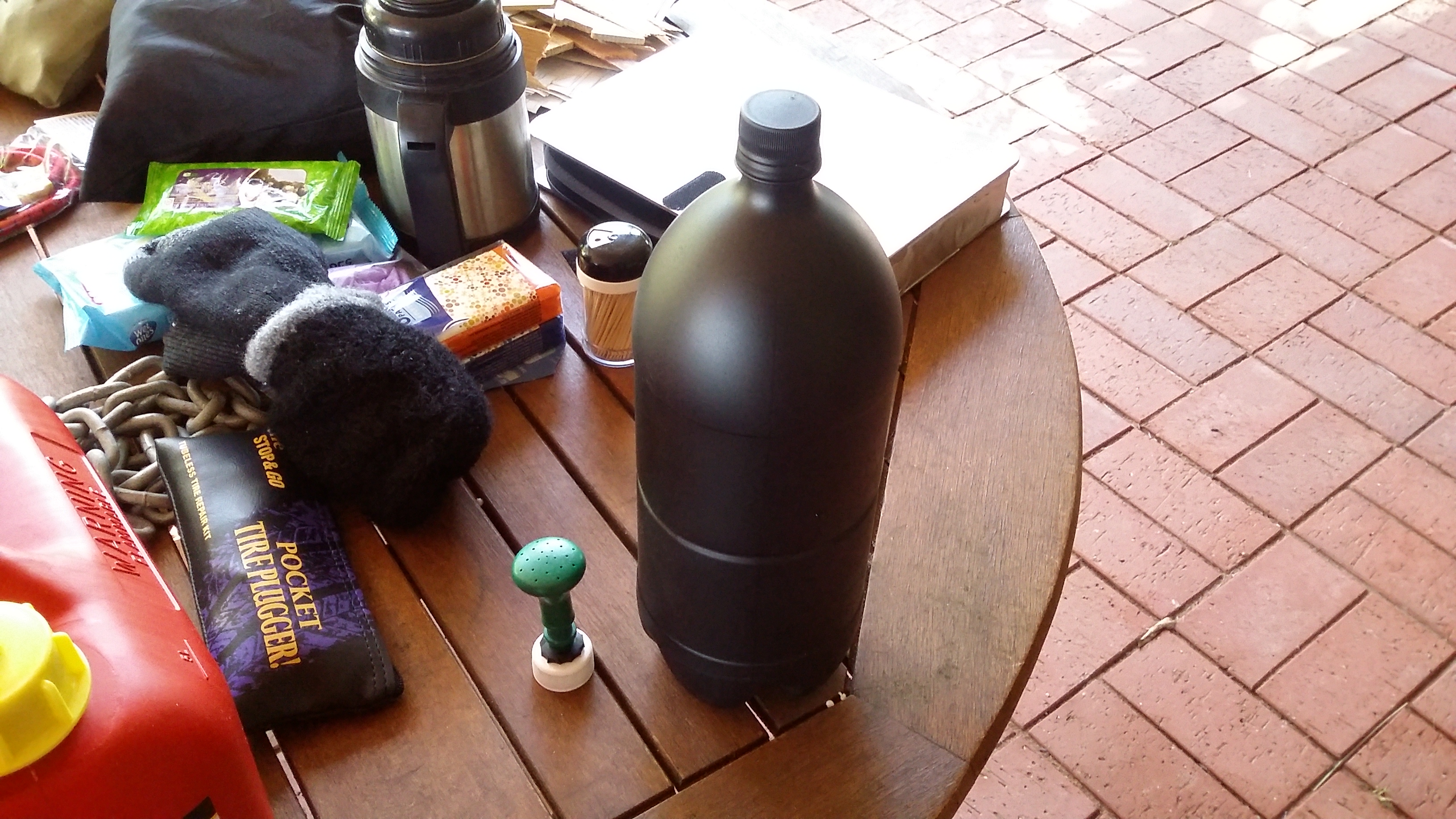 All ready to roll in the morning 28/7/14, just ockie it down!