To my surprise Darwin had an extraordinary number of scooters and motorcycles. I never saw many large scooters but there are lots of large bikes. Harleys, Indians, and Victory's abound. These are just a few of the bikes I saw in Darwin.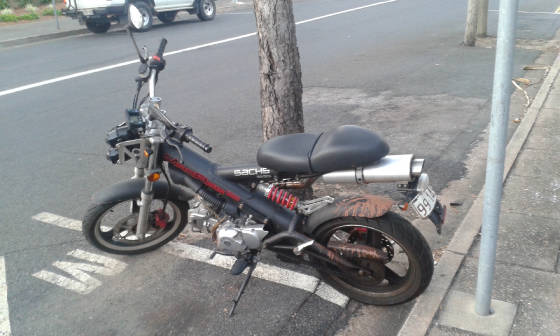 Sachs Madass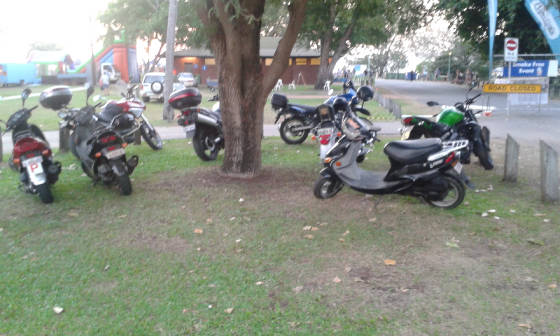 After 9 days in Darwin it was time to head home.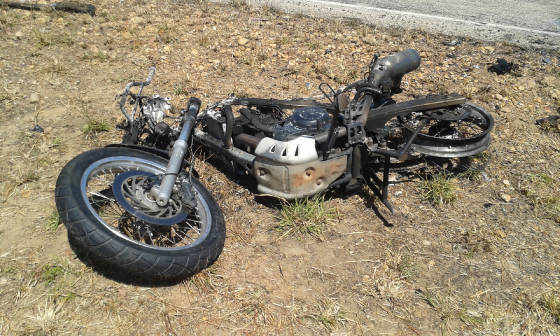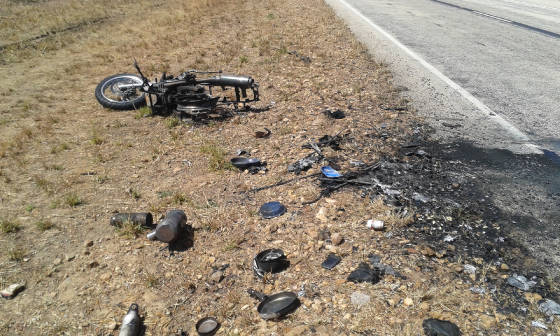 This was lying on the side of the road somewhere north of Katherine, I don't think it simply caught fire as there appeared to be a fair bit of damage done to the handle bars. I suspect somehow he has come off and then it has caught fire. It is a BMW 650, and I hope it only took the shine off of his trip around the country. He was obviously a camper by the evidence of frying pans and thermos's. I do sincerely hope he is ok.
Old Battery at Pine Creek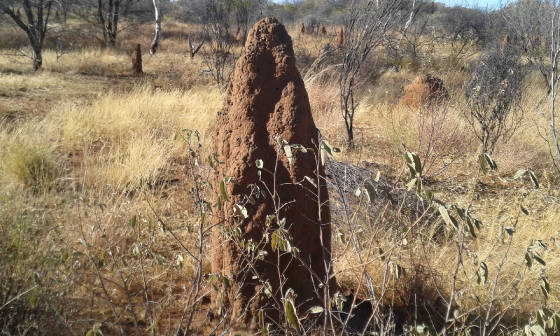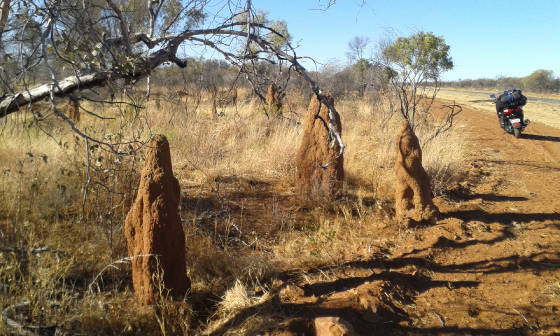 These are Northern Australian termite nests. For those outside Australia some of these are bigger than adult men. And they just litter the landscape!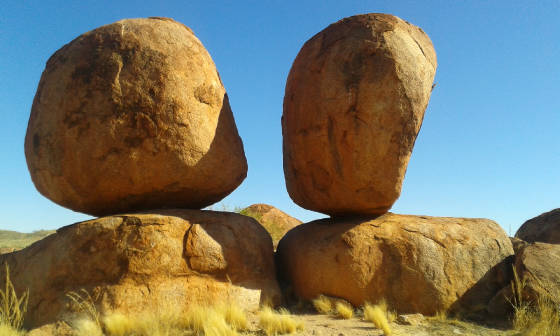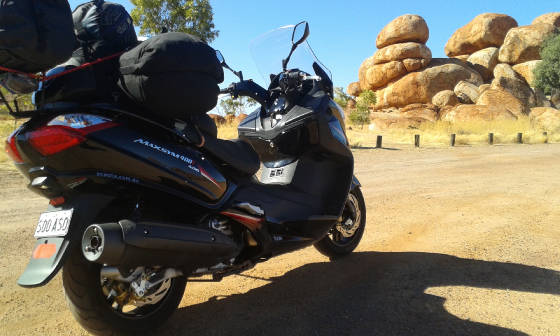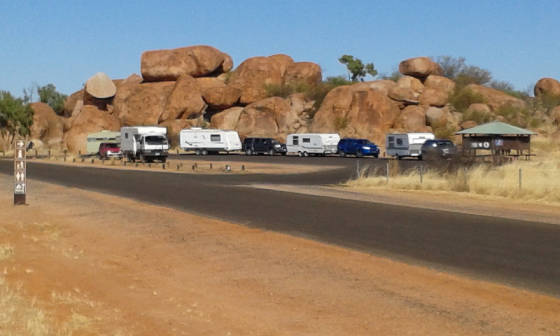 Devil's Marbles NT.
The "grey nomads" in their caravans are everywhere!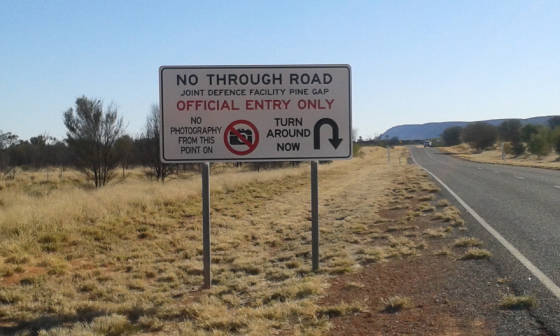 They wouldn't let me in to Pine Gap!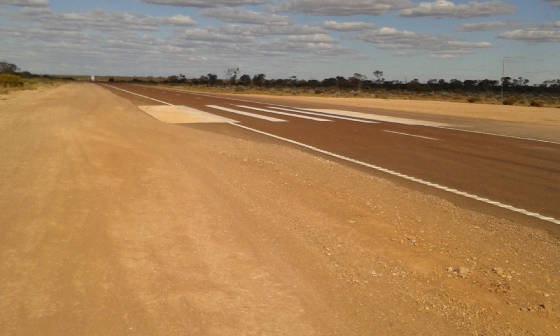 Part of the Stuart Highway in South Australia is used as an airstrip for RFDS.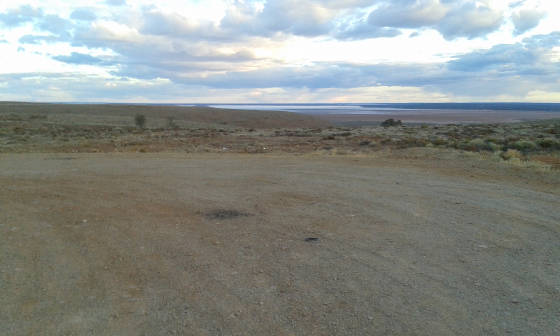 Island Lagoon near Pimba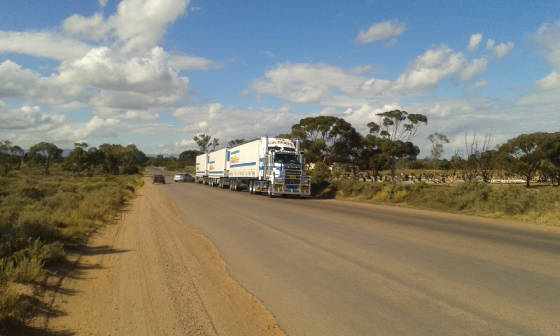 I can't leave a photo of a road train out, for those not in Oz, they dominate the roads in central Australia. They are 54 metres long.
Giant old gum tree near Orroroo, estimated to be 500 years old. I hope my MaxSym ages as well!